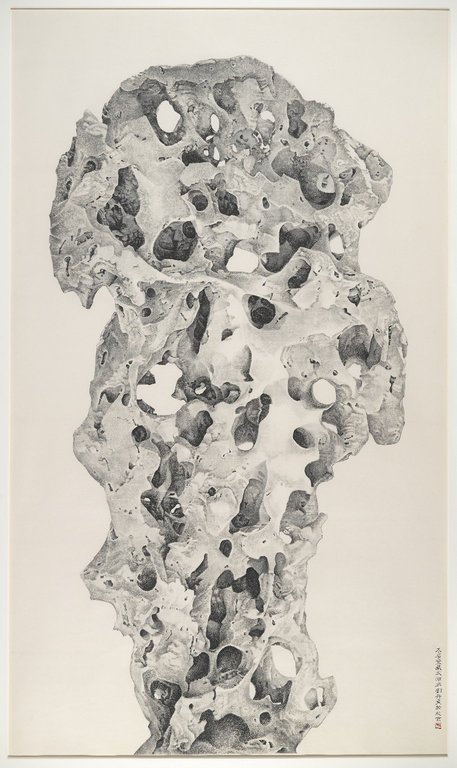 All I want is a garden of scholar's rocks. Drawings by Liu Dan via Artnet/Fresh Ink/RedBox/Brooklyn Museum.
Drawings on handmade rag paper by Alyssa Phoebus Mumtaz.
Clothes made of paper from the "Utoption" collection by Nadine Goepfert and Lisa Haag:
"We developed two almost identical collections distinguished only in their materiality. In the "slow" collection we focused on the use of high quality [materials] to insure a certain durability. The second collection is based around fast fashion and the mentality of a disposable society. It is entirely made of paper . . . Both collections deal with the value and the actual worth of a garment."
ALSO: Plastic bag with paint in it.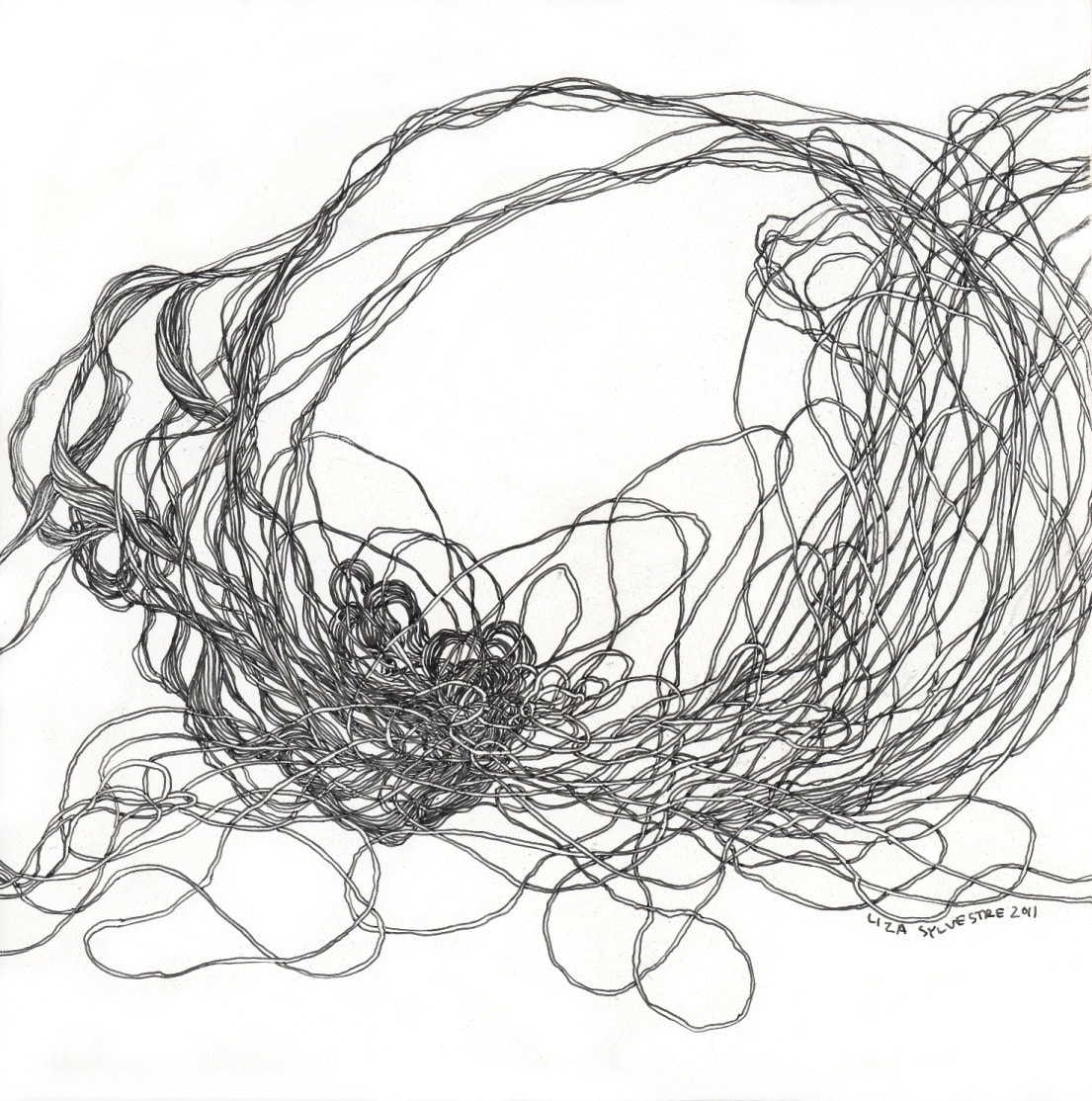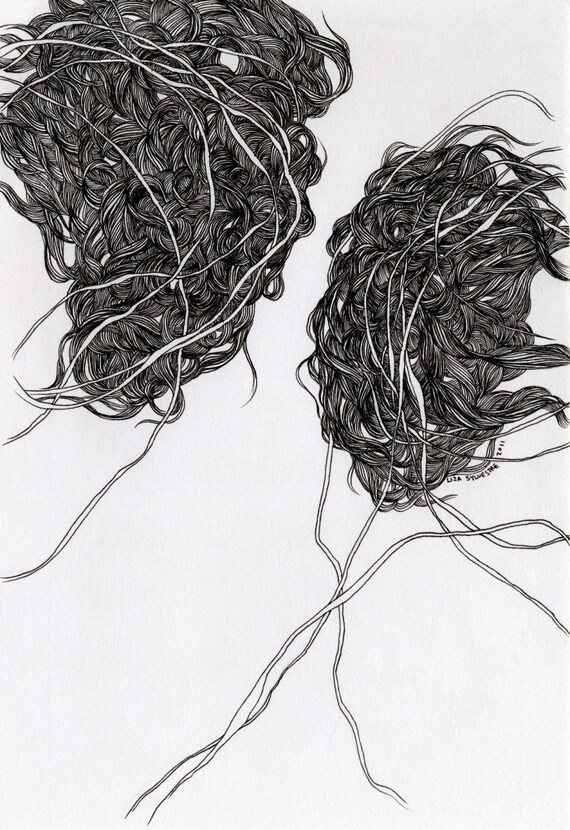 Gorgeous ink drawings of tangles and loose threads by Liza Sylvestre.
Indian ink on paper by Sophie Tottie.