Little wooden stool with sturdy rope top from Etsy seller ACES Finds. I love it.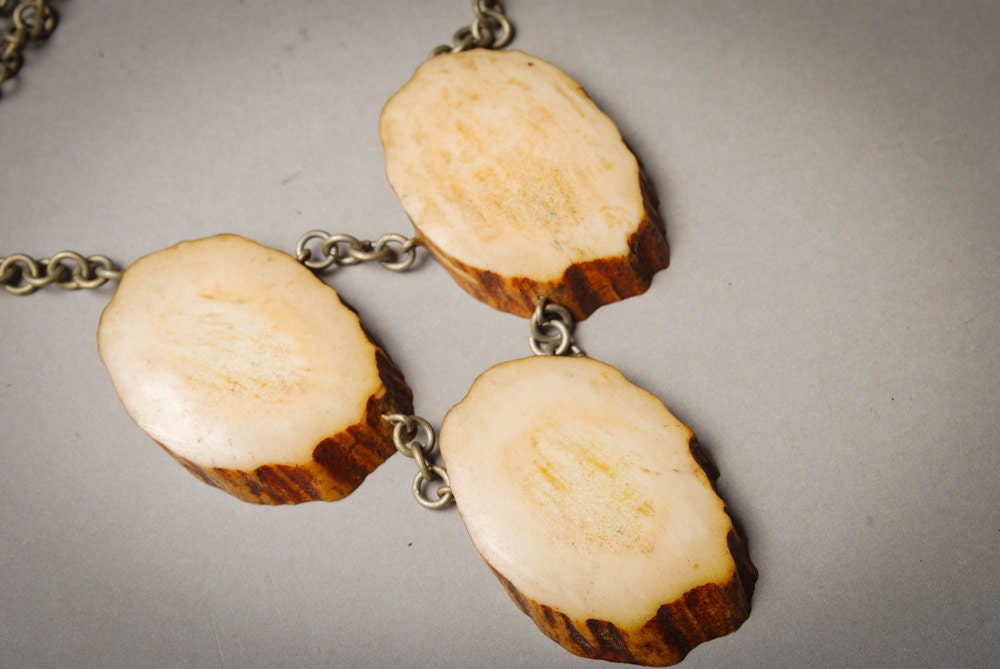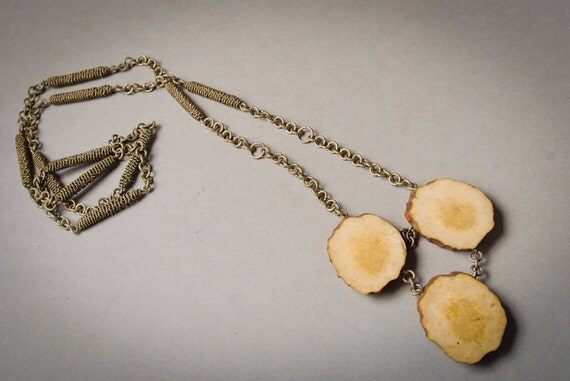 Vintage elk horn necklace from etsy seller Alchemy Shop.
These drippy rings that I snatched up from A.'s "Baubles" treasury. ALSO: Purple bell peppers from visiting the 'rents this weekend.
Vintage lucite lamp from etsy seller Accessory Addiction. ALSO: Moon cake season! Small steamed ones with mung bean filling.
I've been wanting an unpolished bloodstone ring for forever, you know, because I'm melodramatic like that. TeenAngster found the perfect one at jeanjeanvintage, and I can't wait to rock it.
Rabbits with black eyes. Thinking of using it as a salt cellar. A worthy consolation for this 1930s Walter Bosse ceramic figurine.
Now I just need a burgundy leather umbrella to put in my antique leather umbrella case.
I'm not usually one for florals, but this vintage linen shorts set is too great to pass up. Thanks for the tip, shopfair!