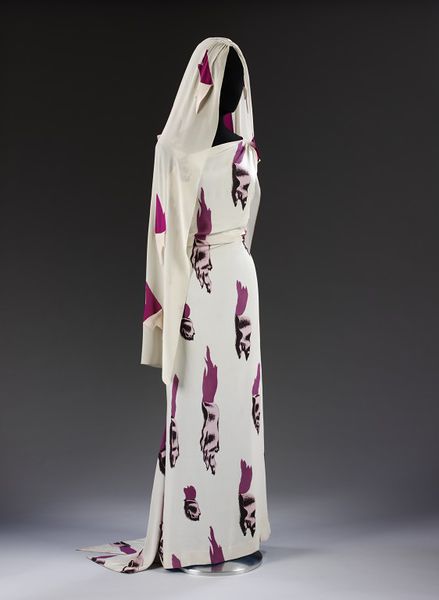 Skeleton dress (1938) and Tears dress (1938), both by Elsa Schiaparelli and Salvador Dali:
"Savage rips and tears cover Elsa Schiaparelli's slender evening gown and head-veil. . . . The dress is printed, and the rips in the veil have been carefully cut out and lined in pink and magenta."
At the Victoria & Albert Museum.