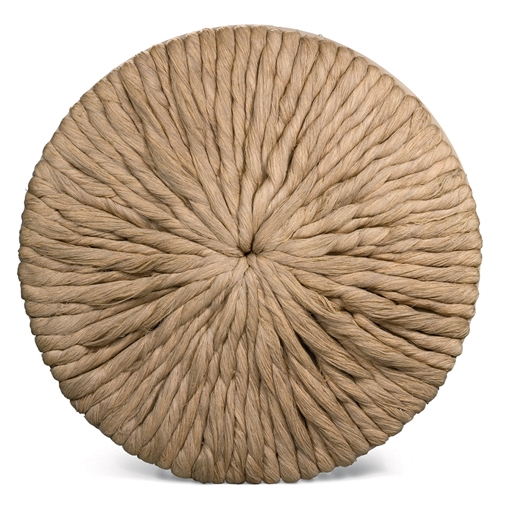 Fiber arts by Sheila Hicks via Brown Grotta Arts and Cristina Grajales Gallery.
Ceramic work by David Hicks at Mindy Solomon Gallery via The Rumbling via A Pale Novel.
Appliqued felt pieces by William J. O'Brien, part of the "Thread Lines" show at the Drawing Center, for which I interviewed Sheila Hicks:
"If you have fiber, you are drawing in space. There's no front and back, and you've got to get your brain around that," Hicks says. "It's movement that has texture. How many things do you know that are like that?"
EARLIER: O'Brien's drawing in clay.
Stills from a documentary short about The Woman's Building in Los Angeles, founded in 1973 by artist Judy Chicago, Arlene Raven (former chief art critic for the Village Voice), and Sheila de Bretteville (now dean of graphic design at Yale School of Art). Via Ms. blog.